Starting a little project

Going in my Drag Spirit. Boosted of course
Alright...lets get crazy.
Left head 50 lbs, right head 20 lbs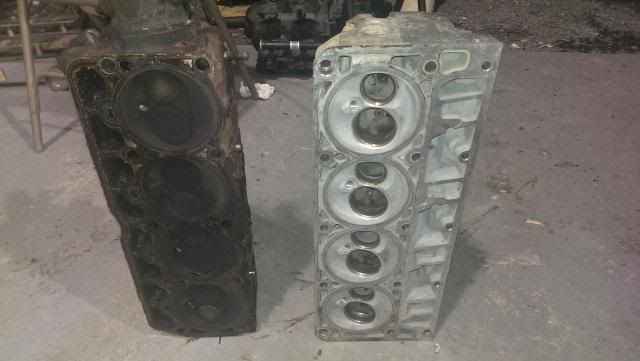 One row of bolts line up (but have to be shifted to center combustion chambers) and yes the pushrods all go up and down!
Since the head has symmetrical ports, a custom camshaft will be needed. I will probably run a dry sump system so I will not need the dist. gear cut on the cam. Ignition will be coil on plug with a 60-2 wheel for injection and timing control.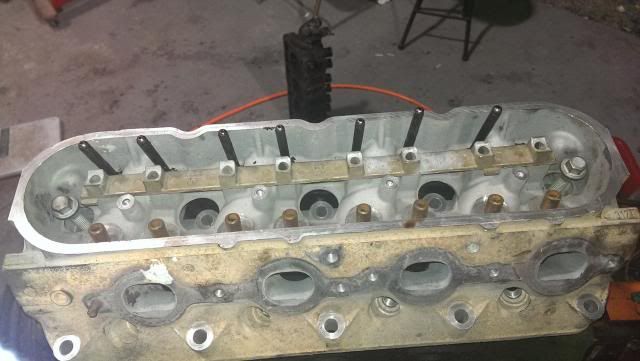 Just a little eye candy