So i have a 77 Gremlin, Bought for $250, for extra parts and maybe rebuild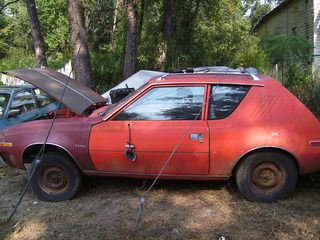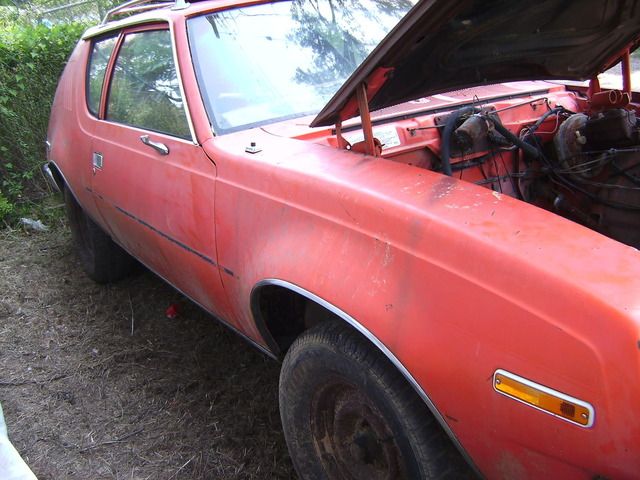 Interior in very bad shape, sun and water had basically destroyed everything, plus whatever was put into it
and as cleaning everything out things just broke as i touched it, weather rot and what not, and when that started happening i said to hell with it and striped it down to this. i need to put some rear floor pans in but about $120 and a bit of welding i can fix that up.
Now this brings me down to the next thing i wanna do, as i have another 77 gremlin that the body has been hit do i move everything over or try and modernize the gremlin.
this brings me to the issue, if i build a custom dash, i will have to buy the gauges that i want to install and that's gonna cost me a bit more then i want, sothen one day was playing with a tablet with the app torque in it and thought that be nice but requires a OBD2 4.0, on the plus side i could have a way to check and see what the check engine light wants and use it for a dash, the downside is OBD2 and what ECU should i be looking at for as if i do this i'm gonna try and buy a whole jeep that has been hit in the side or rear and use most of its wiring to rewire the gremlin engine wise
also another question is, what all does the ECU read? it read the fuel level or did that just get wired to the gauge? there just some random senors i cant use as i dont know if it has wheel senors for abs cause i wouldn't use it and if it did is there a way to trick it?
i plan on running the AW4 Transmission
just need some thoughts really like to here some opinions