I found this site while looking for turbo AMC stuff. I am super impressed with TurboTom's Spirit! I have a 4.0L head on my .060" over 258. I also have a comp 260 cam, 2 1/2" exhaust, and GM thottle body injection. Well this is the stats on my 86 Eagle wagon. I also have a 83 SX/4 with almost 220,000mi on it, and dedicated wheeler which is also a SX/4.
Glad to have found this site!
Here's my junk! Enjoy!
The 86 Wagon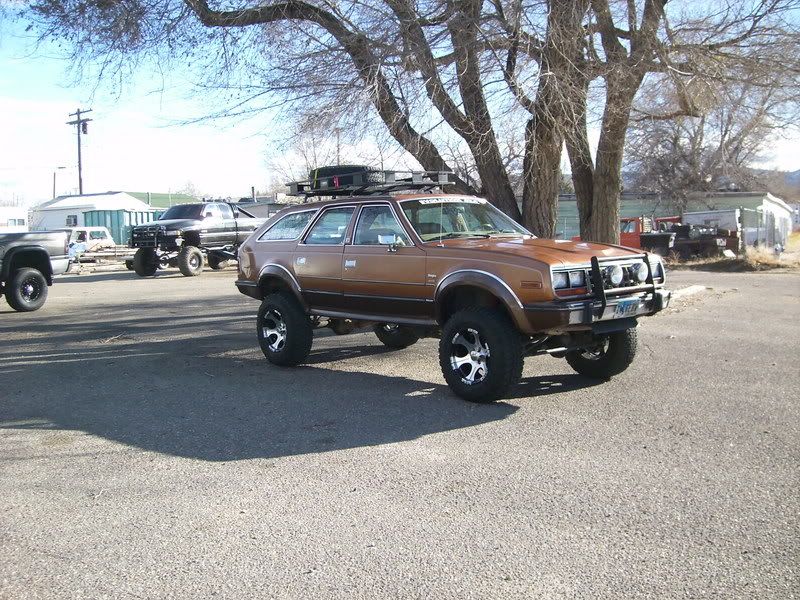 The "stock" SX/4 in the camp ground at the Easter Jeep Safari last year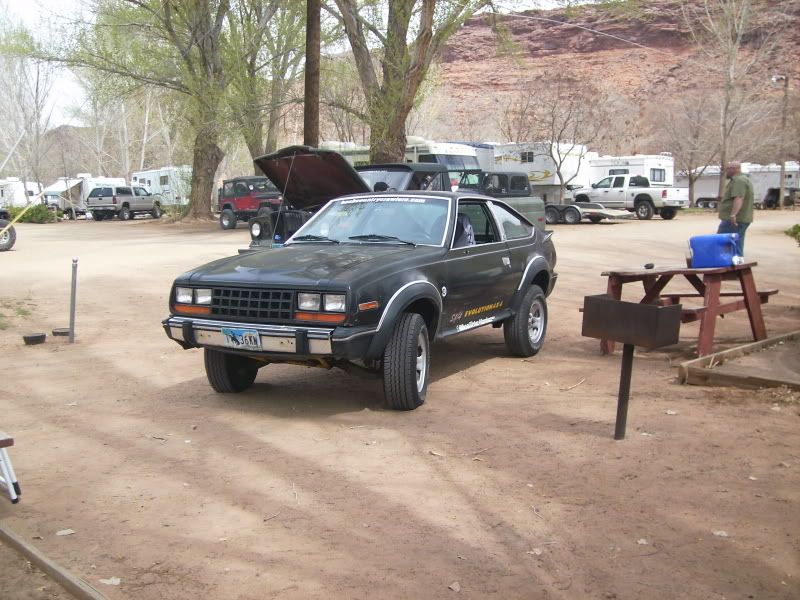 And the main wheeler, too busy beat'n the tar outa it to get action pics