I have a cracked flexplate and cannot locate the correct replacement since the timing windows are about 1" off. Here goes:
I have posted this on another site also but can't seem to find the right answer. Here goes:
Specs first,
1987 Jeep Comanche had 4.0L 2wd ba-10/5
Installed aw-4 trans, 242 case and all under hood wiring and fuse box from 1990 XJ. Ran fine until I noticed the flex plate knock. Thought it was a rod bearing so I decided to install my stroker motor. '96 block and head, kept all the renix stuff including the flywheel from the last motor, which was from the '90 donor.
After noticing the noise was on the new motor I removed the flex plate and ordered a new one for an '87 Comanche. I noticed that the windows in the outer ring were in different locations than the old one I pulled. Sure enough, installed it and the timing is so far off it won't start. Ordered one for the '90 XJ and it turned out to be the same part.
So here's the update today. I went to Advance to get yet another flexplate for a '90 XJ/MJ. It was sealed and when I opened it up to compare it was exactly the same as the first three I saw. I took some comparison pictures for you all to noodle on.
Old one with the crack, reason for the whole debacle.
Old one vs. new one.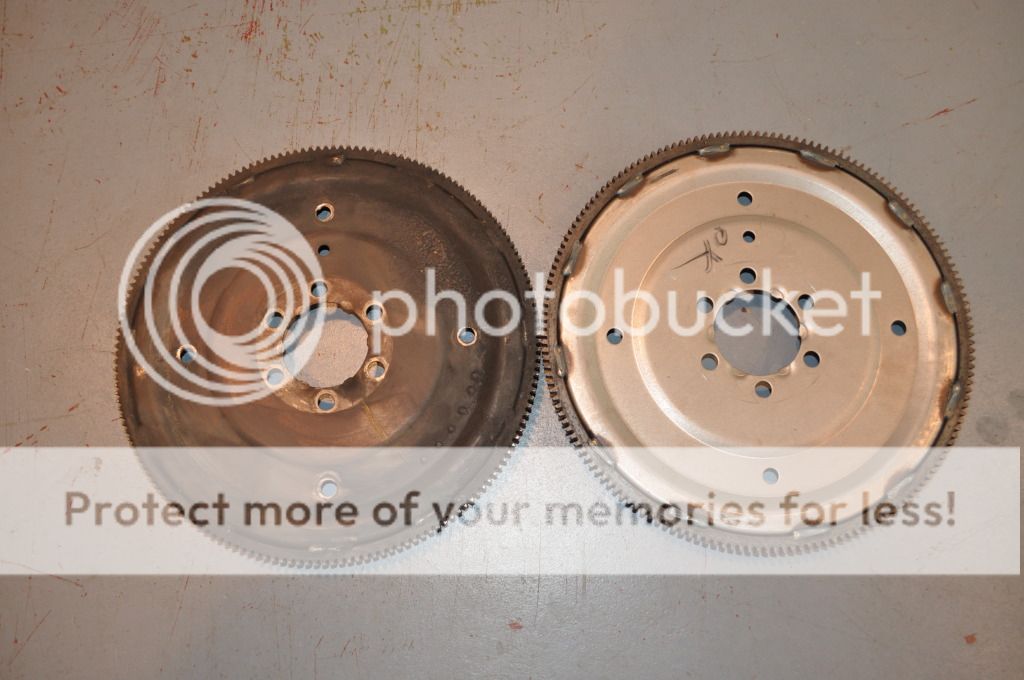 As you can see what I was talking about the timing windows are "off" between the two.
Here's some pics of the CPS.
I bought another flexplate from Crown, I even checked the box to make sure. The same result. The windows are in the wrong spot. I guess I should put it back in and just adjust the dist untill the timing is correct. That is really crazy since the dist is supposed to be set to TDC 0 degrees and the computer is supposed to adjust the timing according to the knock sensor and such.
Picture of all three, my original on the bottom, Advance Auto's ATP/Dorman, and the Crown is on the top. The flexplates do have different holes drilled in them in some locations most likely for balancing.
Back to square one...
Please direct me to anyone that can help with this problem. I need to get my truck going ASAP. Thanks!!!!