I have installed another modification today to make it easier to quote multiple posts in the same topic.
As your viewing posts in a topic, you should now see a checkbox next to "Quote". (The topic must have more than one post)
Please refer to the following screen shot: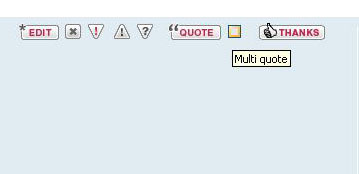 When you check this box (by clicking on it) your telling the forum that you would like to quote that particular post. This works the same way as clicking the "Quote" button however, you can keep clicking the checkboxes for each post that you want to quote: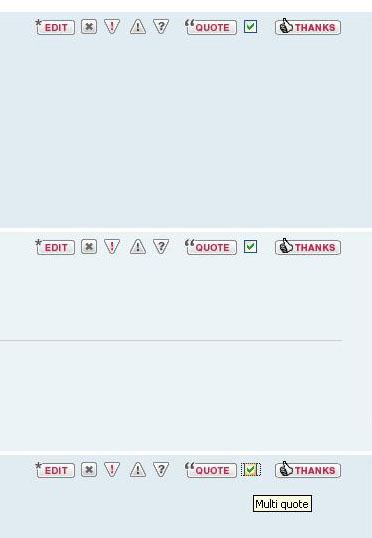 Once you have selected all the posts that you want to quote, you can press "PostReply" at the bottom left of the topic your viewing, and it will automatically insert all the posts you wanted to quote for you. Another way to do it is to select the posts you want to quote using the check boxes except for the last post that you want to quote. Instead of clicking the check box for the last post you wish to quote, just press the "Quote" button for that post. All the other posts you selected will still show up as quoted text:

I hope that what i have written makes since, and some of you find this mod very usefull.
As always if you have any trouble with this mod, or need additional clarification please dont hesitate to ask. Thanks!